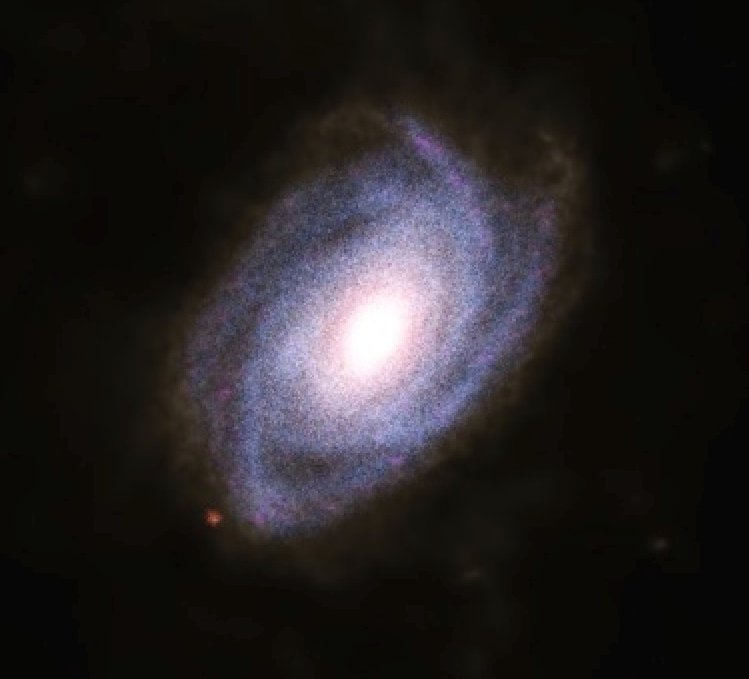 MUlti-Phase Particle Integrator
A complete numerical description of galaxy formation in a cosmological environment has still to be developed: the physical processes involved in star formation act on scales (<1 pc) that are too small to be resolved in simulations describing the cosmological environment (> 1 Mpc). So, such processes need to be included in simulations as sub-resolution effective models.
In this framework, we developed MUPPI, a sub-resolution model for star formation and feedback, loosely based on the earlier semi-analytic multi-phase model of the inter-stellar medium (ISM) by Monaco (2004).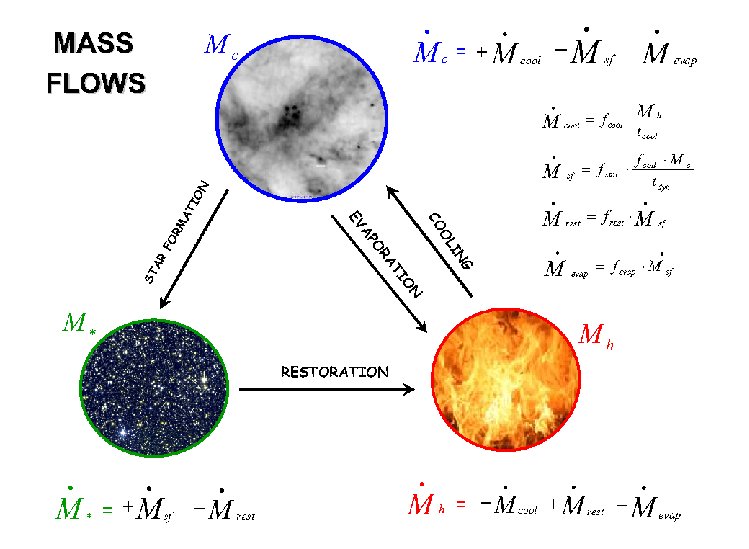 Main characteristics:
MUPPI is implemented in the Gadget code.
The ISM evolution is described by a system of ordinary differential equations that drives mass and energy flows among a cold gas phase, a hot gas phase and a stellar component inside each particle.
The system is integrated with an adaptive Runge-Kutta integrator within the SPH time-step
The energy resulting from SNe is re-distributed to neighbours; thermal energy is given to the hot phase, whose long cooling time ensures that it is not immediately radiated away.
Kinetic energy is distributed in a similar way to a much more limited set of particles, so as to trigger massive outflows.
In cosmological runs the overhead due to MUPPI is around 15%.
Papers: